Mission Statement
At CPI Security Solutions, our purpose is to "observe and report" and to accomplish "prevention by presence". In order to effectively reach these goals, we strive to lead the way to greater service and results through innovation. Since our founding in 1991, we have developed solutions to the following three issues that plague our industry:
Reporting - Security guards and Concierge Professionals are meant to serve as a property manager's eyes and ears, but they often fail to provide the information property managers need to know, when they need to know it. Moreover, companies typically don't deliver information to property managers in an efficient manner.
Accountability - Security guards and Concierge Professionals have long struggled with the inability to prove their whereabouts beyond a reasonable doubt. They also have difficulty proving that they were at a site as long as they were supposed to be and that they performed their duties as reported.
Supervision - Unfortunately, many people only perform what is inspected and not what is expected. Security guards often become bored or complacent, failing to observe and report on their surroundings in a satisfactory manner. The primary cause of this type of behavior on the job is a lack of supervision and accountability.
To fulfill our mission and counter these issues at CPI Security, we use a method that we call ERA, which stands for Electronic, Reporting, and Accountability. The following is a breakdown of the ERA method:
Electronic - The needs of any property manager evolve over time. Therefore, it's crucial to work with a vendor that is capable of adapting to all challenges. At CPI Security, we are committed to using state-of-the-art technology, such as mobile devices and an interactive website, to provide our customers with the best possible solutions. Solid, qualified personnel form the foundation of our company. We provide our personnel with the training and contemporary tools they need to fulfill their duties.
Reporting - At the end of every shift, an electronic message containing a link to the Daily Activity Report (DAR) is sent to the property manager. The report is viewable on a desktop computer or any web-enabled device. We continually fine-tune our reporting procedures to meet the distinct needs of each of our clients. Our DAR and Incident Report (IR) are extremely detailed, ensuring that property managers have access to all of the information they need. The reports serve as a record of any and all events that may become a liability. Our website archives the reports, which we can mine to retrieve any combination of data. Our robust reporting tools, along with follow up by email, phone, and good old face-to-face contact ensure that our customers receive the utmost personal attention and that communication lines remain open.
Accountability - Our staff are at the heart of our success. They play an integral role in helping us fulfill our mission. Our customers can gain peace of mind knowing that the security guards responding to their needs are members of the communities they serve and have a vested interest in maintaining their safety.
At CPI Security, we utilize the latest technology to enhance collaboration between our personnel, their supervisors, and our clients. Our employees are excited to be a part of this team and we are proud of their contributions. Together, we are the solution – we are CPI Security Solutions!
Respectfully yours,
Casey R. Clark
Bradley A. Heisler
Founding Partners
Licenses: WA 700, NV 1997, CA 17712, AZ 1682167
About Cpi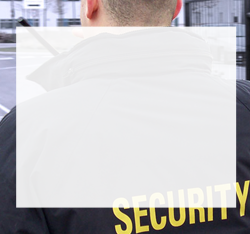 We have commercial properties in Washington, California, and Nevada. CPI Security Solutions has shared our success as we've grown together in these...
Steve Moaven, Sr. Portfolio Manager
Bilak Investments | Beverly Hills, CA