GPS Verified Real-Time Reporting

At CPI Security, we use a comprehensive GPS security guard tracking system with rich documentation. The real-time reporting feature of our GPS-verified tracking system provides up-to-the-minute information regarding the location of each security guard on duty. This is useful in ensuring that security guards are patrolling all parts of the properties to which they are assigned.
All of our guards on patrol carry Samsung Galaxy tablets, which they use to fill out and immediately submit reports. They can report on specific incidents and activities as well as create a daily activity report (DAR) that is instantly accessible to clients via a desktop computer or mobile device. The tablets are GPS-enabled and track each security guard's whereabouts. If an incident occurs, a customer can track down the security guard's exact location and the action performed. Security guard communication, tracking, and reporting have never been easier!
Benefits:
Real-time GPS monitoring with 24/7 wireless connectivity
Gain quick access to incident reports
Obtain detailed documentation and reporting of a guard's patrol
Determine the position of security guards throughout their shifts
Gain insight into security guard behavior
Want to learn more about our GPS Verified Real-Time Reporting? Let CPI help you with all of your security needs!
Find pricing near you or contact CPI today or call us at 1.866.747-8260 and learn how we can help provide you the complete security solution for your needs!
About Cpi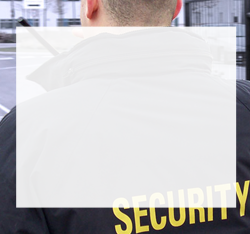 We have commercial properties in Washington, California, and Nevada. CPI Security Solutions has shared our success as we've grown together in these...
Steve Moaven, Sr. Portfolio Manager
Bilak Investments | Beverly Hills, CA