Onsite Patrol
CPI Security provides high quality trained, uniformed, security guards for your site. We customize their duties depending on the needs of the property. Their main focus is to "observe and report" and be the Property Managers eyes and ears. We are highly visible and continually check in with your tenants so they feel secure, and provide after-hours escorts to employees when requested. We include professional, marked vehicles when needed, along with the latest technology for instant notification of any issues that happen on the property. Our personnel are professional, discreet, with integrity.
Vehicle Patrol
CPI Security provides trained, uniformed, security guards in marked cars who patrol sites throughout the night looking for any issues with your property. These patrols will be tailored to your needs and concerns. Some of the basic services include patrol of parking areas, door checks, lights out, graffiti, parking violations, vandalism, or people who don't belong on the property. All of our guards are provided cell phones and tablets for instant notification of any issues that you need to be aware of.
Temporary Security
CPI Security will provide Temporary Security to fit each situation. If it's a construction site that needs security, or a Special Event, we have a large, highly trained staff that is ready to assist with any of your special needs.
Some Types of Property Include:
Commercial Security
High-Rise Office Buildings
Corporate Business Parks
Retail Properties
High-Tech Properties
Luxury Hotels
Educational Facilities
Strip Malls
Mixed Use Sites
Residential Security
Condominiums
Apartment Complexes
Retirement Communities
Gated Communities
Industrial Security
Construction Sites
About Cpi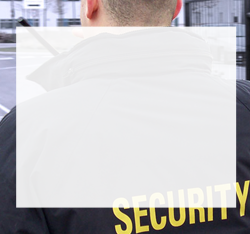 We have commercial properties in Washington, California, and Nevada. CPI Security Solutions has shared our success as we've grown together in these...
Steve Moaven, Sr. Portfolio Manager
Bilak Investments | Beverly Hills, CA